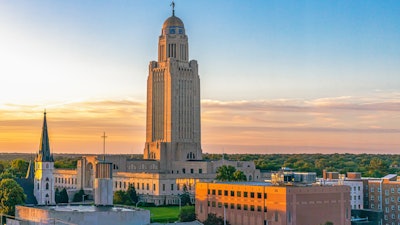 iStock
A new lobbying group plans to promote cannabis in one of the only remaining states where the drug remains completely illegal.
The Nebraska Cannabis Association said it is the first organization of its kind in the state. Although the state is one of only three without a legal cannabis policy of any kind — joining Idaho and Kansas, according to the National Conference of State Legislatures — the group plans to advocate for cannabis policies, as well as provide guidance on regulatory issues and entrepreneurship, according to the Lincoln Journal Star.
John Cartier, the president of the new group's board of directors, noted that organizers continue to work on ballot initiatives that would allow medical marijuana as well as recreational cannabis use.
"It is not unreasonable to predict that some form of legalization will happen before this decade is done, and with several ballot initiatives planned for 2022, it could come as early as January 2023," Cartier told the paper.
The four-member NCA board includes Cartier, Doane University chemist Andrea Holmes, physician Amanda McKinney, and cannabis business owner — and former Nebraska and NFL defensive lineman — Grant Wistrom.