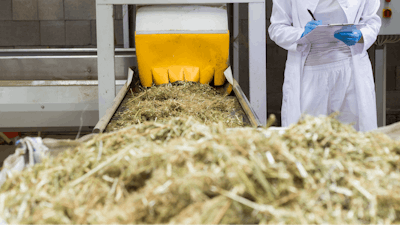 iStock
An Oregon cannabis company is under investigation after apparently mixing up products containing the plant's psychoactive and non-psychoactive compounds during the manufacturing process.
The Oregon Liquor and Cannabis Commission found that workers at a Select facility in Portland confused two production lines, the Oregonian reports. One line's products contained CBD, a hemp-derived cannabinoid that does not get users high, while the other contained products with THC, marijuana's psychoactive compound.
At least 13 people reported experiencing "paranoia" and "mind fog" after consuming products thought to contain only CBD, the commission said.
Regulators issued a recall of 1,000-milligram bottles of unflavored Select CBD Drops last week amid reports of customers inadvertently getting high. After discovering the mix-up, the state also recalled 1,000-milligram bottles of the company's THC drops.
Select, once Oregon's largest marijuana company, is also known as Cura Cannabis and is now owned by Curaleaf. Curaleaf officials reportedly attributed the problem to "unintentional human error" and vowed to improve worker training and quality control.
The Oregonian noted, however, that the company is no stranger to controversy. Select was fined last year over the incorrect labeling of purportedly 100% marijuana vaping products. The company's history is traced to a real estate scandal in suburban Portland, and a former CEO once resigned amid allegations of sexual assault.
OLCC officials told the paper that the investigation remains ongoing and it was unclear what penalties the company could face.