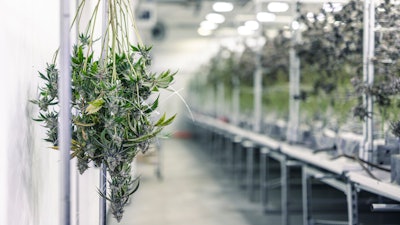 iStock
Michigan officials hope a revised licensing system spurs more small-business activity in the state's cannabis industry.
The Michigan Marijuana Regulatory Agency recently issued proposed rules that would, in part, establish a "class A microbusiness" license, MLive reports. The proposal would double the current plant limit for small operators and allow them to more easily acquire both plants and finished cannabis products.
The state debuted a microbusiness license as recreational sales began in 2019, part of an effort to allow small entrepreneurs to coexist alongside larger marijuana companies and wealthy investors. But only seven of those licenses have been issued, and just three license-holders are currently operating.
Critics say the current system is economically unfeasible — plant limits are too low, and the costs to set up processing operations can be exorbitant. The newly proposed license would allow companies to grow up to 300 plants. Microbusinesses would also be able to acquire mature plants, as well as purchase ready-to-sell, non-flower products directly from processors.
The new license, however, would also prohibit those companies from processing in-house without a separate state processing license.
State officials told a recent panel that change would ease the regulatory burden and keep costs down, but questions remain about how the handful of currently operating microbusinesses would transition to the new license. One company, Sun Provisions of Decatur, Michigan, hopes to be grandfathered in under the new system after investing heavily in its own processing equipment.
"The difference between feast and famine is going to be allowing us to grow and do more," Operations Manager Helen Sun told MLive.