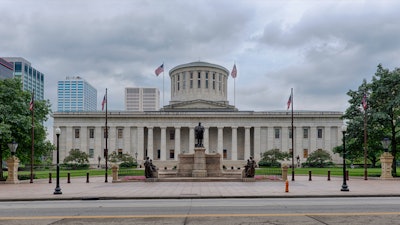 iStock
A campaign in support of legalizing recreational marijuana in Ohio expects to soon have enough signatures to send the matter to state lawmakers.
Thomas Haren, an attorney representing the "Coalition to Regulate Marijuana Like Alcohol," told a panel discussion in Columbus on Friday that the group expects to meet its goal by the end of the month, the Ohio Capital Journal reports.
The effort is known as an "initiated statute." Under Ohio law, if the campaign gathers enough signatures in support of its proposal, it is automatically referred to the state legislature. State elections officials OK'd the effort in late August; organizers expect to gather the necessary 133,000 signatures in just over three months.
Once the matter is send to the legislature, lawmakers would have four months to act on it. If they do not, the campaign would then be eligible to gather additional signatures in order to place it directly before voters on the next general election ballot.
The proposal would reportedly allow adults to possess up to 2.5 ounces of marijuana or 15 grams of extract. Marijuana could be purchased at retail dispensaries, and up to two plants per adult resident — with a maximum of four — could be grown in homes.
Organizers suggested the potential for a direct vote could spur action by lawmakers on an increasingly bipartisan issue. Several pieces of legislation related to cannabis, offered by both Democrats and Republicans, are currently pending in the legislature.