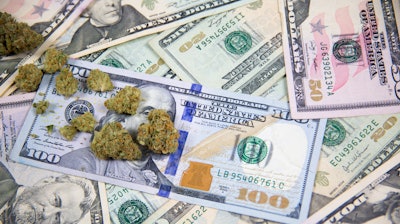 iStock
Nevada cannabis regulators last week filed a complaint against a Reno-area grower over unpaid taxes.
According to the Las Vegas Review-Journal, the cultivator stands to lose its licenses amid more than $468,000 in unpaid and underpaid taxes and another $111,000 in penalties and interest.
NNV operates as Silver State Trading, based in Sparks, Nevada. The state imposes a 15% wholesale cultivation and production tax on cannabis.
The company's tax problems go back as far as June 2019.
The state attorney general's office recommended the revocation of the company's medical and recreational licenses for cultivation and production, as well as a fine of up to $220,000.
In June, NNV set up a payment plan to repay the balance. However, some of the company's checks bounced due to insufficient funds.
Founded in 2014, the company operates a 40,000 square-foot indoor cultivation facility in Sparks, according to the company's LinkedIn profile. The company also manufactures infused products.