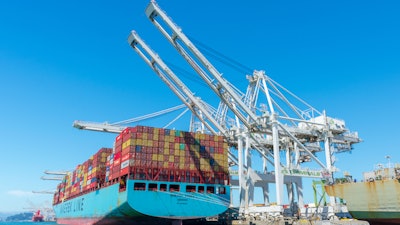 iStock
Although cannabis advocates bemoan the federal government's continued prohibition on the drug, its shaky legal footing provided the sector with at least one advantage of late.
Federal policy, which in part restricts cannabis shipments across state lines, has kept the industry's supply chains localized in states where the drug is legalized — and insulated the sector from the shipping and supply issues affecting nearly every other industry across the globe.
Cannabis, however, is not completely immune to the realities of globalization. Bloomberg reports that the industry could soon see the effects of worldwide supply chain woes on a number of fronts.
Vape manufacturer Blinc Group told the publication that rolling power outages in China impacted production of about half of the components used to make its vaping devices, and that interruptions in China could impact many other vital industry parts, including lighting for growing operations, equipment for filling machines, and electronics used in vapes.
In addition, factories are likely to further slow production as workers in China celebrate the upcoming Lunar New Year.
Arnaud Dumas de Rauly, Blinc's CEO, told Bloomberg that the issues could persist until late spring. The supply chain hiccups appear to be keeping consumer prices elevated, particularly for cartridges and prerolls, despite the declining price of cannabis overall.