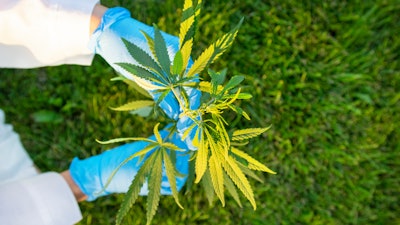 iStock
For the first time in more than five decades, private companies are allowed to grow and harvest the cannabis needed for scientific and medical research of the crop in the U.S.
Groff, a Pennsylvania hemp and cannabis company, and Biopharmaceutical Research Company, a California cannabis research firm, told Marijuana Moment that the U.S. Drug Enforcement Administration has officially registered their companies as research cannabis producers, and that they are already growing and harvesting plants.
Those two companies were among several to receive conditional approval from the DEA last spring. The agency is moving to diversify and expand sources of research cannabis amid increased scientific and medical evaluation of the plant and its potential health benefits and hazards.
A facility at the University of Mississippi was long the only site in the U.S. authorized to grow research cannabis. Registering new companies would not only dramatically increase the available research supply, but also allow for a wider variety of strains; observers have long suggested that current research strains were far removed from the products available in the nation's dispensaries.
"The DEA granted us everything we asked for," BRC CEO George Hodgin told MM. "I think that what you saw over the past year, with respect to the DEA increasing the production quotas of controlled substances that includes cannabis, that regulatory action is directly, positively affecting the producers like us."
The University of Mississippi, meanwhile, will continue to produce research cannabis. The university's pharmacy school this week received a grant from the National Institute on Drug Abuse to study cannabis' effects on HIV-related pain and inflammation.