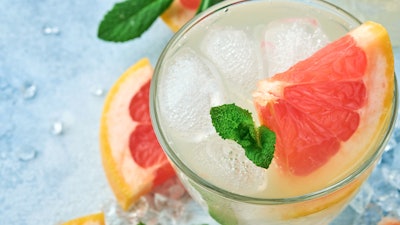 iStock
SAN FRANCISCO -- Global Industry Analysts Inc. on Wednesday released a new report offering fresh perspectives on opportunities and challenges in a significantly transformed post COVID-19 marketplace.
Cannabis has been gaining considerable popularity globally. Its use for recreational purposes (factoring in the illegal usage) is much higher in comparison to its medicinal use. The market is anticipated to be on a growth path due to the growing cannabis demand in the mainstream market.
The changing legal status of marijuana in a growing number of countries worldwide, including several U.S. states, is attracting more and more food and drink companies to the vibrant cannabis beverages market. The continued deregulation of cannabis, escalating societal acceptance, growing awareness of CBD benefits, and availability in familiar/popular formats are some factors supporting growth in demand and sales of cannabis beverages.
The CBD-infused beverages are gaining popularity in the U.S., where they are becoming easily available through mainstream retail outlets. The growing interest in wellness drinks is also likely to drive gains in the market. Customers are increasingly demonstrating preference for wellness drinks over soft drinks, which is driving demand for cannabis beverages.
The market is also benefiting from other factors, such as better living standards, increasing disposable income levels, and legalization of recreational cannabis in several countries. Off-trade channels such as lounges, clubs, restaurants, cafes and hotels are likely to augment the product's visibility and popularity among customers.
Amid the COVID-19 crisis, the global market for cannabis beverages was estimated at $1 billion in 2022 and is projected to reach $2 billion by 2026, growing at a CAGR of 16.9% over the analysis period.
The cannabis beverages market in the U.S. is estimated at $752 million in 2022. The country currently accounts for a 70.9% share in the global market. North America is a dominant market, mainly driven by growth in the US market.
Subsequent to the legalization of the use of hemp and its derived CBD products, sales of hCBD (hemp-cannabidiol) gained considerable impetus. Guam, Puerto Rico, the U.S. Virgin Islands, District of Columbia, and 33 states have granted approval to medical cannabis programs, which led to the introduction of many cannabis drinks. Further, 13 states permit the usage of high-CBD and low-THC products for medical use, which has resulted in adoption of CBD-infused cannabis drinks.
Europe is another region that is likely to register surging demand, due to the growing interest in cannabis among consumers and the rising introduction of products. In developing regions, such as Latin America, Oceania and Asia, cannabis-based beverages have registered nominal growth due to the prohibition of THC products.
Demand for cannabis beverages infused with THC is supported by the growing consumption among adult customers for recreational reasons. The euphoria they offer, as well the therapeutic benefits, are anticipated to foster demand. In the global tetrahydrocannabinol segment, the U.S., Canada, and Europe will drive the 16.2% CAGR estimated for this segment. These regional markets, accounting for a combined market size of $422.5 million, will reach a projected size of $1.2 Billion by the close of the analysis period.