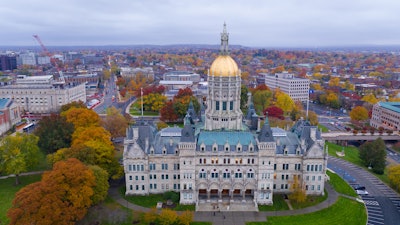 iStock
HARTFORD, Conn. — The Department of Consumer Protection on Thursday began accepting lottery applications for cannabis product manufacturer licenses.
The application period for product manufacturer licenses will close at 11:59 p.m. EST on June 8, 2022.
Applications can be found at elicense.ct.gov, and must be completed through the online portal. Interested applicants can view a description of each license type to determine which license is appropriate for their business.
An unofficial count of the number of lottery applications received by the Department of Consumer Protection is available at ct.gov/cannabis and will be updated weekly.
Interested applicants with questions about the application process can email [email protected].
Cannabis was approved for adult-use in June 2021. Adult-use cannabis retail sales are anticipated to begin in the state by the end of 2022.
For information about Adult-Use Cannabis, visit ct.gov/cannabis.