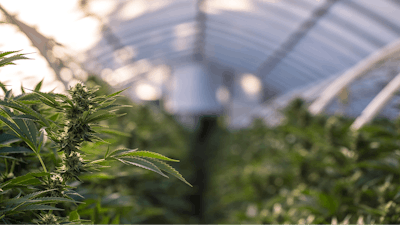 iStock
CARBONDALE, Ill — The second annual Southern Illinois Hemp/Cannabis Symposium will be from 8 a.m. to 1 p.m. March 26 in the Southern Illinois University Carbondale Student Center auditorium and international lounge.
Attendees may join in person or virtually.
The symposium is targeted toward people with an interest or history in the cannabis industry and recreation and medical use of cannabis. Knowledgeable speakers will discuss their research, and exhibitors will display modern production technologies in cannabis, in addition to consumer products.
Participants who register for in-person attendance by Tuesday, March 15, will pay $85, which includes continental breakfast and lunch; after that, tickets will cost $95 for the public. Participants who register for virtual attendance will pay $50 for live streaming access to presentations, but this doesn't include exhibitor access. Students will pay $20 to participate in person. Vendor/exhibitors' spaces are $100 each.
Speakers include:
Keynote: Marsha Rosner, Charles B. Huggins Professor, University of Chicago Cancer Center, will discuss cannabidiol (CBD) and its potential use against COVID-19.
Mark Peysakovitch, senior advisor at Cannabis Business Association of Illinois and senior policy advisor and partner at MBM Advantage LLC, will speak about the current regulatory and legislative landscape in the cannabis industry.
Lezli Engelking, founder and president of the Foundation of Cannabis Unified Standards (FOCUS), a nonprofit organization dedicated to protecting public health, consumer safety and safeguarding the environment in the cannabis industry, will discuss lessons learned from her cannabis work around the world.
John Murray, president of Sustainable Innovations Inc., will discuss the societal status of delta-8 THC in the modern day.
Mary Kinsel, director of Mass Spectrometry Facility at SIU, will touch on the truth in labeling CBD products based on her product testing research.
Buck Hales, professor and chair, Department of Biomedical Science, SIU School of Medicine, will expand his conversation in research of cannabis in medicine and treatment of cancer.
SIU's Cannabis Science Center, whose mission includes formally establishing a collaborative network for cannabis research, is sponsoring this event.
For more information and registration, visit the Southern Illinois Hemp/Cannabis Symposium website or contact Rebecca Dycus at [email protected].