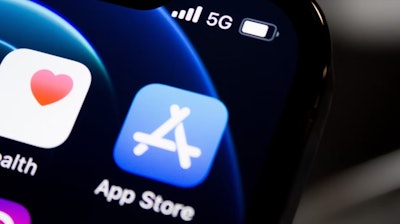 James Yarema/Unsplash
TORONTO — TerrAscend Corp., a leading North American cannabis operator, on Tuesday launched The Apothecarium mobile retail app for Apple iOS devices.
Available for download through the Apple App Store for customers in New Jersey and California, users can now place orders for pickup at The Apothecarium dispensaries in Maplewood and Philipsburg, New Jersey, as well as delivery and pick-up orders from The Apothecarium Capitola in California. The company expects to expand availability of the mobile app across TerrAscend's U.S. footprint of Apothecarium locations in the coming weeks.
The Apothecarium app offers a seamless, engaging and informative way for patients and consumers to order cannabis products online. Customers have access to convenient features like live chat, order tracking and dedicated search functions to help them find the most suitable products for their needs. Apothecarium customers in California will also be able to utilize digital payment and delivery features.
"TerrAscend is a leader in leveraging technology to meet the needs of our customers," said Jason Wild, executive chairman of TerrAscend. "Our proprietary app allows customers to instantly connect with our Apothecarium dispensaries while providing more choice and convenience in a personalized, digital environment. This launch rounds out our omnichannel offering, with the app seamlessly integrated into our existing retail and web-based e-commerce experiences."
In accordance with applicable state laws, all sales must be made by consumers aged 21 or older. Note that customer identification will be verified at several stages throughout the purchase and delivery process. For more information on The Apothecarium app, please click here.