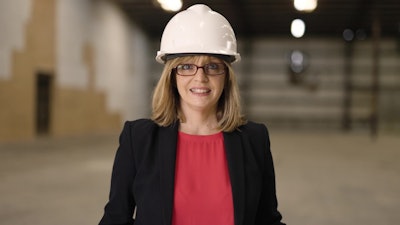 Kelly's Green, Inc.
Kelly G. Williams, an attorney, entrepreneur and mother, has launched Kelly's Green, a medical marijuana company which will provide cultivated medicinal products and patient-centered service to the people of Mississippi. The announcement follows the recent passage of the Mississippi Medical Cannabis Act.
"I'm excited today to introduce you to Kelly's Green," Williams said. "We're the only company that's been fiercely fighting for Mississippi patients from the very beginning. I made the first financial contribution to Initiative 65, my family and I gathered signatures for a year, and I attended campaign meetings. Kelly's Green is driven by the same heart and soul, kindness and compassion, humanity and commitment to Mississippians that drove Initiative 65."
As a woman with business and legal experience, Williams has strong personal ties to both the state of Mississippi and the patients and caregivers who will benefit from medicinal cannabis.
"We're opening doors and bringing comfort to communities that haven't yet had this option," Williams said. "We've been in this fight since the beginning and we've got the passion, experience and vision to be the very best for medical marijuana in the Hospitality State."