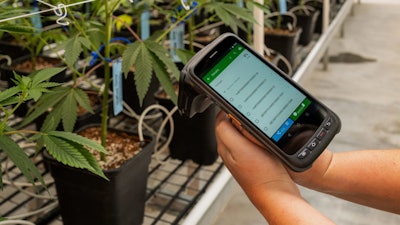 METRC
Metrc, a provider of cannabis regulatory systems, has announced a new contract with the state of South Dakota to support the regulation of the state's medical cannabis market. The deal is the company's 20th government contract to date.
Metrc's track-and-trace platform will help facilitate the South Dakota medical cannabis program's data collection and regulatory oversight, enabling licensed operators to track all activities impacting the status of a plant or the creation of cannabis-based products.
When plants are harvested and packaged or combined with other plants in the production of oils, edibles, concentrates, and other CPG cannabis products, the origin, testing results, handling and chain-of-custody information will be conveniently visible and traceable through Metrc's proprietary RFID tag model.
The information is accessible to state regulators as well as operators to provide the ultimate transparency and safeguard the health and well-being of South Dakota medical marijuana patients.