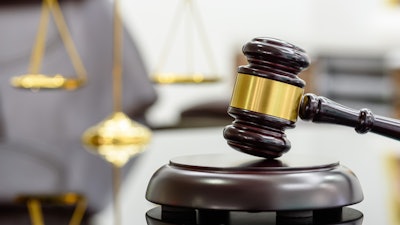 iStock
Capna Fabrication, a company that specializes in equipment for cannabis extraction, has been sued by a former employee for alleged wrongful termination.
Christian Robbins, a former human resources director for the company, filed an 11-count suit alleging Capna used a "bogus policy" to fire her after she took medical leave due to COVID-19 symptoms. Robbins alleged the firing came months after she warned ownership and senior management about gender and disability discrimination, harassment, and fair employment code violations at the company.
"We intend to prove that Ms. Robbins was forced to endure extreme harassment, a toxic atmosphere of misogynistic discrimination against women, and a leadership team that sacrificed employees' health, safety, well-being and morale in the name of greater profits," said V. James DeSimone, Robbins's attorney.
Capna Fabrication did not immediately respond to a request for comment.
Robbins' lawsuit alleged that after California Governor Gavin Newsom issued a stay-at-home order in 2020 in response to the COVID-19 pandemic, executives at Capna made it clear that employees who attempted to follow the government mandate would be met with "admonishment and potential termination."
The lawsuit is seeking special damages, according to proof; general damages for emotional distress and mental anguish; and exemplary and punitive damages in a sum appropriate to "punish defendants and set an example for others."
The company, which also operates as Capna Systems, Capna Technologies and Capna Intellectual along with related brand Bloom, offers a proprietary ethanol extraction technology for creating extracts which it said takes less time than butane and CO2 methods.