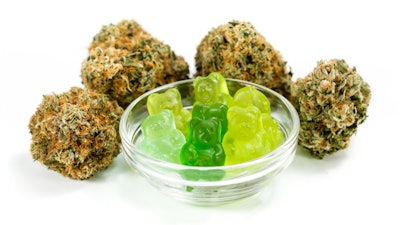 iStock
The LucidaClub, a recently launched concierge e-commerce platform for the "cannacurious," offers education, consultation, and direction for learning just what cannabis products and strains may work best for what consumers are hoping to achieve.
"Today's cannabis retail experience works great for those who know what they want," said LucidaClub Co-Founder and CEO, Jack Roosevelt. "We've created LucidaClub for the rest of us – the 75% of adults who can describe the benefits they desire but just don't know how to get started. We have purpose-built a company dedicated to making the cannabis buying process simple, convenient and welcoming."
Curators at LucidaClub offer personal interaction via the phone or Zoom to answer any questions members have but may be too intimidated to ask when they go to a dispensary. The amount of options—tinctures, pre-rolls, flower, edibles, beverages, hybrid, sativa, indica, organic, CBD, THC, concentrates, vapes—can cause even more confusion.
LucidaClub has partnered with local dispensaries in Massachusetts for in-store pick-up and purchase for LucidaClub members. While these types of partnerships will expand across the legal states, curation appointments remain for education purposes. Curators recommend dispensaries near to members and products they have available on hand as well outside of Massachusetts.
The company said its community members have access to curated experiences which are picked by the LucidaClub's head curator.