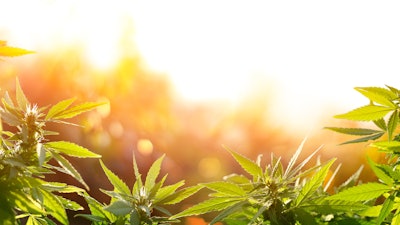 iStock
Spanish police said they have destroyed more than 400,000 hemp plants worth an estimated $108 million, according to Reuters.
Authorities claimed it was "Europe's biggest" cannabis farm and that about 50 ton of the plants were being prepped for processing into cannabidiol (CBD).
It's legal to sell CBD products in Spain but it's illegal to grow cannabis plants for anything other than industrial hemp uses like textiles.
Police also arrested three people who were associated with the operation.
The big bust comes as some European countries like Germany are moving closer to legalizing adult recreational use of cannabis and cannabis-infused products.
According to Bloomwell Group, more than 66% of Americans surveyed said they "would visit a cannabis dispensary or social consumption lounge" in Germany. Still, adult-use cannabis isn't expected to begin in Germany until 2024 and it's not clear yet how regulators will shape tourism policies.
In addition, 65% of survey respondents said they "would travel to a city or country to experience its licensed cannabis market," while 44% said that they would travel to Germany specifically for cannabis tourism.