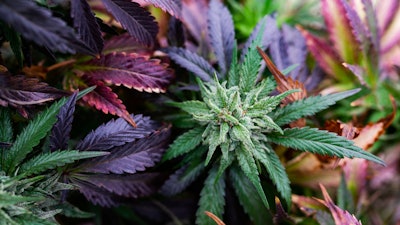 iStock
Senate Majority Leader Chuck Schumer (D-NY) said Thursday his cannabis decriminalization bill won't be introduced until before August recess, instead of the April timeframe previously announced.
The Cannabis Administration and Opportunity Act (CAOA), which is co-sponsored by Senate Finance Committee Chair Ron Wyden (D-OR) and Senator Cory Booker (D-NJ), would establish a federal standard for cannabis legalization and regulation, and remove cannabis from the federal list of controlled substances. The Senators said decriminalizing cannabis would "help put an end to the unfair targeting and treatment of communities of color."
Provisions still being resolved for the legislation relate to drugged driving, public health, preventing youth access and preserving states' authority over their own cannabis laws.
In a news release, the Senators outlined priorities for the bill including the removal of unnecessary federal employee pre-employment and random drug testing for cannabis, excluding transportation-related fields and other sensitive areas of employment.
The group is also working on specifying membership and duties for the Cannabis Products Advisory Committee, which would work with the FDA; clarifying market competition rules; broad review of agricultural and environmental laws applicable to cannabis; and ensuring regulatory bodies and law enforcement "have the resources and tools they need to protect the integrity of the legal cannabis marketplace."
Still up for debate as well is how best to strengthen cannabis business protections and opportunities, clarify the relationship between state governments and Indian tribal governments with respect to cannabis, and review existing cannabis laws.