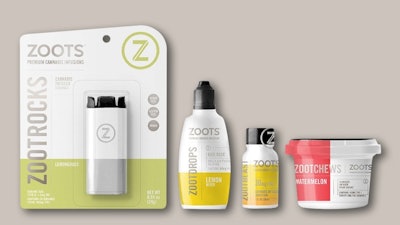 CNW Group/YourWay Cannabis Brands
YourWay Cannabis Brand and Ionic Brands have entered into a definitive arrangement agreement for YourWay will acquire all of Ionic Brands' issued and outstanding common shares.
Per the agreement, Ionic Brands shareholders will receive 0.0525 of a YourWay common share in exchange for each Ionic held. The transaction provides Ionic shareholders with a premium per Ionic share of approximately 21% based on the closing price of the YourWay common shares on the Canadian Securities Exchange as of April 19, 2022.
The companies are expecting several benefits to both YourWay and Ionic shareholders along with potential expansion of YourWay's 'House of Brands' into two additional cannabis markets in Washington and Oregon, while also exposing YourWay to an additional 16 million consumers.
The combined company's products are expected to be carried by more than 450 retailers, with significant market penetration in Arizona and Washington. In 2021, Ionic Brands distributed over 6,970,889 million packaged products. Following the transaction, the combined company will have 12 owned brands brands in four states, with expanded consumer offerings and exposure to categories including edibles, beverages and packaged flower.
The combined company will have nearly a decade of data, formulation and product development experience, enabling the development of products that closely align with consumer preferences. The management team of the combined company will have more than 70 years of combined cannabis industry experience and the companies anticipate post-transaction cost synergy opportunities from integrated operations and shared services.