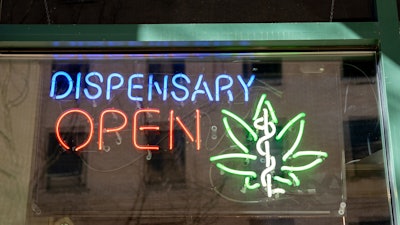 iStock
New Jersey last week became the latest U.S. state to legalize adult recreational cannabis and Garden State residents showed up in droves.
The state picked April 21 as the first day for legal cannabis sales and, according to the New Jersey Cannabis Regulatory Commission, 12,438 customers spent approximately $1.9 million on cannabis flower and other cannabis-based products. It averaged out to about $153 per customer.
According to Bloomberg, 12 of the state's 13 dispensaries were open for the first day of business. Right now, medical cannabis dispensaries are handling the demand but more retail options are expected to reach the state soon.
"We expected sales to be substantial and the data shows that the market is effectively serving both adult-use consumers and patients," said Jeff Brown, executive director of the commission, in a statement. "We continue to monitor inventory and access for patients and are prepared to take enforcement action against any ATC that does not meet the requirements for patient access and supply."
The Commission said medical cannabis sales have also remained strong amid initial demand for recreational products. Over the last 30 days, approximately 64,000 ounces of products have been dispensed to patients and their caregivers.
New Jersey joins 17 other states and the District of Columbia is legalizing adult recreational cannabis.