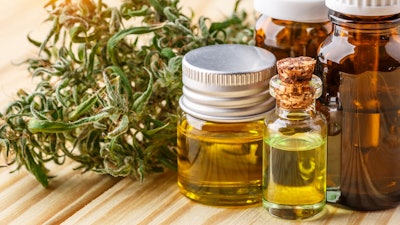 iStock
InMed Pharmaceuticals, a company specializing in research, development, manufacturing and commercialization of rare cannabinoids, said its subsidiary, BayMedica, will be providing rare cannabinoids for use in Radicle Science's rare cannabinoid study to assess the effects of delta-9 dominant tetrahydrocannabivarin ("THCV") on energy, focus/attention, appetite and weight/BMI.
BayMedia will be supplying its d-9 dominant THCV in a lozenge manufactured by Trokie.
This rare cannabinoid, consumer-based investigation will measure the effects of the company's d-9 dominant THCV in a randomized, blinded, placebo-controlled study in up to 900 adult participants aged 21 and older who reside in the United States. The study includes three dosing groups including a placebo group (no THCV), each delivered via Trokie's lozenge technology. The study is set to begin participant recruitment in May and will run for a four week period starting in June with results expected during the summer. The study is part of Radicle Science's large scale investigations into several rare cannabinoids involving up to 10,000 participants in total, the largest of its kind to date.
"We are excited to be part of this groundbreaking study with Trokie and Radicle Science in advance of our commercial launch of d-9 dominant THCV. Radicle Science has been at the forefront of cannabinoid research, providing much needed scientific evidence to validate the effects of cannabinoids, and Trokie is a leader in unique and effective delivery systems for cannabinoids," said Dr. Shane Johnson, SVP and General Manager of BayMedica. "As a company driven by data and science, independent third-party research provides important information as we continue to expand our product portfolio of rare cannabinoids for the health and wellness market. Evidence-based decision making is key to facilitate adoption of rare cannabinoids by consumers, brands and healthcare providers. This research will advance the understanding of rare cannabinoids, which have been historically under-investigated."