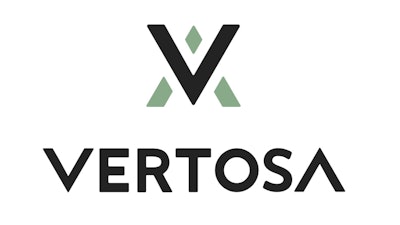 Vertosa, a cannabis company that creates active ingredients for infused products, today announced a research partnership with the University of Massachusetts Amherst (UMass Amherst).
Vertosa will offer its internal insights, resources and raw materials to support UMass's studies regarding the nutritional applications of cannabigerol (CBG), a minor cannabinoid with potential therapeutic effects. Moreover, CBG interactions with one's diet is a central focus of this research.
Vertosa and UMass Amherst's collaborative venture is spearheaded by Dr. David Sela, an associate professor at the university's Department of Food Science. Dr. Sela's body of research largely focuses on nutrition, and more specifically, how one's diet influences the human microbiome at various stages of life.
Throughout his career, Dr. Sela has conducted postdoctoral research at the University of California, Davis and Stanford University while publishing over 60 studies. The initial studies on cannabinoids are led by Galaxie Story, a registered dietitian and PhD candidate conducting research in The Sela Lab. Her research focus ranges from the examination of host-microbial interactions to how plant bioactives, such as CBD, could impact gastrointestinal health through the gut-brain axis.
Other key UMass personnel on the research team include Dr. Julian McClements, a distinguished professor from the Department of Food Science and Dr. Carrie-Ellen Briere, an assistant professor from the College of Nursing.
Vertosa and UMass Amherst will study the pharmacokinetics and pharmacodynamics of cannabinoids in cannabis and cannabis-infused products. Vertosa's latest research endeavor supports its mission to unlock the scientifically-backed healing power of the cannabis plant by making it approachable and accessible to all.
In September 2021, Vertosa appointed Dr. Julian McClements as a founding member of its science advisory board to enhance the company's ability to develop new cannabis ingredients and products.
For more information, visit https://vertosa.com/.