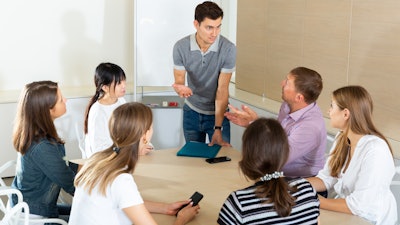 iStock
Michigan's Cannabis Regulatory Agency (CRA) today announced an effort to add members to the Diversity, Equity and Inclusion Workgroup (DEIW) in an effort to empower stakeholders to take ownership in the programs that directly impact their communities and to continue to guide the agency on issues related to diversity, equity and inclusion.
The workgroup is held once a month and term length will not exceed 24 months. The terms of the members will be staggered with new members accepted every eight months.
If you are interested in participating in the workgroup, send an email to [email protected] with WORKGROUP in the subject line – the body of the email must contain the following information:
Name
Mailing address
Email address
Phone number
Occupation
Job title
Name of employer or organization
A brief explanation (no more than 250 words) describing what diversity, equity and inclusion means to you and the perspective you believe you can bring to this group.
The agency will consider all email requests that meet the requirements and any additional relevant information when establishing the workgroup, though they ask that you don't include attachments with the email.
Requests and inquiries made via telephone or to other agency contacts may not be accepted.
The deadline to participate in the workgroup is Friday, June 3rd at 5:00 PM. Selections for the workgroup will be announced by Friday, June 10th.
Those chosen for a workgroup will be notified directly by the CRA.