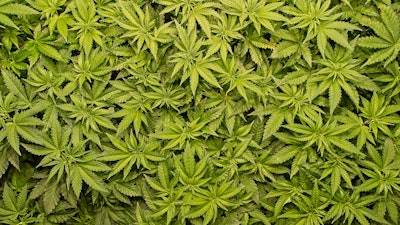 iStock
Akerna, a cannabis compliance enterprise software company, announced that it is implementing a plan to reduce its workforce and operating costs in order to "focus its resources, accelerate its path to profitability, and create stakeholder value."
According to MJBizDaily, the company will cut about one third of its workforce, or 59 jobs.
The company anticipates reporting $690,000 in total costs in its second quarter of 2022 to implement the reduction in force, including the following cost elements: $630,000 in severance and associated payroll taxes; $40,000 in legal costs; and $20,000 in employee insurance benefits. Of the total cost, $440,000 in salaries, payroll taxes and benefits costs would have been reported in its second quarter if the reduction in force had not been implemented.
"Our sales performance in 2022 has thus far met our expectations. We believe we are showing signs of progress with revenue now at a run rate of $27m at last filing," said Akerna CEO Jessica Billingsley. "While we believe we can continue to grow revenue and continue to reduce expenses over time, we have made the decision to focus our initiatives on our enterprise business and new market expansion of our SMB business, at least until the market conditions and the regulatory environment are in more favorable territory.
"We can see a path to positive cash flows and profitability, and the board and the management team are committed to getting there on an accelerated timetable. While we continue to deal with liquidity concerns, our headcount reduction and additional cost savings measures represent a material annual cost savings. As part of this restructure, executive leadership team has also collectively agreed to a 25% reduction in salary to help support the company's cost savings initiatives. As we noted on our last earnings call, bookings have been strong and our CARR is $21.1 million, and we are looking to continue to grow our top-line through a combination of enterprise wins as well as the opportunity we see in new market expansion from the SMB side of the business," she added.