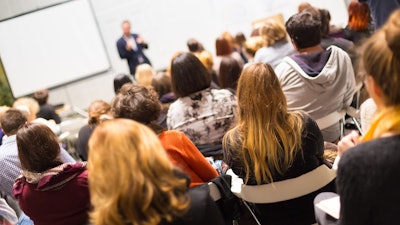 iStock
The Polyphenols Applications World Congress 2022, on September 28-30 in Valencia, Spain at ADEIT Fundación Universidad, will feature the Cannabis 2022 workshop.
The aim of the workshop is to evaluate the constituents of cannabis and medical cannabis, mainly cannabinoids, flavonoids and their derivatives. It will also highlight recent studies and research in all related fields.
The workshop will be headed by Professor Jan Frederick Stevens (Oregon State University). Stevens will introduce the symposium with a talk on the chemistry and pharmacology of cannabinoids.
"This is our first symposium dedicated to cannabis and cannabinoids," Stevens said. "We will try to answer all critical questions, and target the credibility of all related research."
Other speakers include Jennifer Duringer (Oregon State University) and Luke Busta (University of Minnesota Duluth), who will dig deeper into the analysis of cannabinoids.
Pam Maher (Salk Institute for Biological Studies) will discuss the inhibition of oxytosis/ferroptosis by cannabinol requires mitochondria and its independence of cannabinoid receptors.
Guillermo Velasco (Instituto de Investigación Sanitaria San Carlos, Spain) will present the potential utilization of cannabinoids as anticancer.