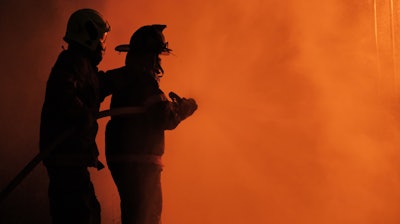 iStock
An explosion last week at a cannabis cultivation and manufacturing facility in Pennsylvania injured six people.
According to WTRF, the explosion was reportedly caused by a generator and was contained to the incinerator room. One of the injured was flown to a nearby hospital with potentially life-threatening burns on 30% of their body. Another of the injured was flown to a separate medical facility and three others were transported by ambulance.
TerrAscend acknowledged the incident and injuries in a statement on its website.
"TerrAscend has worked around the clock to ensure the well-being of its employees. At this point, one individual remains in the hospital. We are in constant contact with, and are hopeful that this employee will be released in the coming days. The Fulton Facility remains fully operational, and the company expects no impact to its business," the company said. "The safety of our employees is a top priority for TerrAscend and we will be conducting a full review of the incident in order to identify any opportunities to improve workplace safety. We will continue to uphold stringent workplace guidelines as directed by the Pennsylvania Department of Health and the Pennsylvania Occupational Safety and Health Administration."
TerrAscend is a North American cannabis operator with vertically integrated operations in Pennsylvania, New Jersey, Michigan, and California, licensed cultivation and processing operations in Maryland, and licensed production in Canada. TerrAscend operates a chain of The Apothecarium dispensary retail locations as well as Gage and Cookies retail stores.