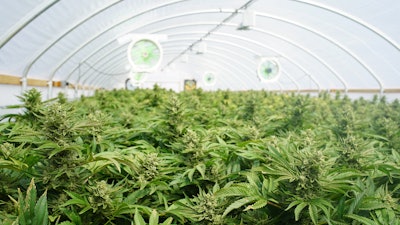 iStock
Agrify announced a number of leadership changes to further support the company's growth initiatives.
Stuart Wilcox, who is the former chief operating officer of Curaleaf, a medical and wellness cannabis operator in the United States, and who has been serving as an independent director on Agrify's board, has been named the company's new chief operating officer. Wilcox stepped down from the Agrify board as part of the transition.
Thomas Massie, the company's former president and COO, has departed Agrify and resigned from the Agrify board to pursue other business opportunities.
"As we seek to achieve accelerated growth and deliver greater value for our shareholders, customers, and employees, we feel as if Stuart is the right person to serve as our new Chief Operating Officer. He is a talented and collaborative leader with extensive experience as an executive and possesses deep domain expertise in the cannabis industry. Stuart, who previously served as Chief Operating Officer at Curaleaf for three years, has been integral to Agrify's recent success as a member of our Board of Directors, and I am confident, with his expanded role, that he will have an even greater impact on helping the Company deliver strong financial and operational performance over the long term," said CEO Raymond Chang.
Chris Benyo, who joined Agrify in January 2022 and most recently served as senior vice president and general manager for Agrify's Extraction Division, has been promoted to the newly created role of chief revenue officer. Max Holtzman, who currently serves as operations director at Ocean 14 Capital, and who previously served as the senior advisor to the United States Secretary of Agriculture, has been appointed to Agrify's board as an independent director.