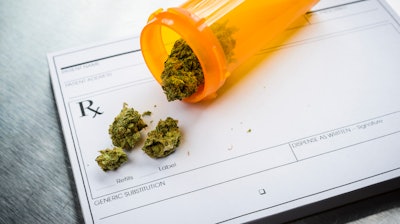 iStock
The DC Cannabis Trade Association (DCCTA) announced that DC residents 21 and older may now purchase medical cannabis immediately upon applying for a medical cannabis card, according to the Alcoholic Beverage Regulation Administration (ABRA).
Once an application is submitted, a temporary registration card is issued which can be used to make purchases at any of DC's legal dispensaries while an application is under review. Temporary cards are valid for 30 days.
DC residents whose applications are then approved will be sent a permanent digital and physical registration prior to the expiration of their temporary registration. The registration number included in both the temporary and permanent registrations will be identical.
DC residents can also walk into any DC-licensed medical dispensary, apply, receive a temporary card and immediately make purchases. Below are the four DCCTA-affiliated dispensaries in the District.