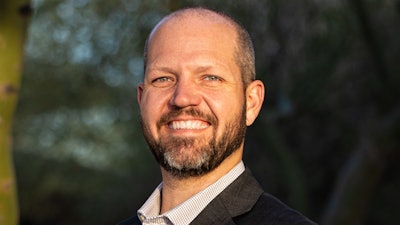 Thrive Cannabis Marketplace
Thrive Cannabis Marketplace, an independent cannabis retailer in Nevada, has appointed Brandon Wiegand as chief operating officer, effective immediately. In this role, Wiegand will oversee the day-to-day management of the business to ensure operational efficiencies and regulatory compliance in support of Thrive's long-term growth.
Wiegand has more than eight years of leadership experience in Nevada's cannabis industry, with expertise in developing, launching and leading vertically integrated companies.
Prior to joining Thrive, Wiegand served as the chief commercial officer for TheSource+ Holding, where he led the company's transition from a public to private entity, planned and executed the openings of additional dispensaries across the state and drove all revenue-generating activities to support the scale and profitability of the company.
Before his work at TheSource+, Wiegand was the director of operations at The Grove Investment Group, a vertically integrated cannabis enterprise in Nevada, and was responsible for developing and implementing standard operating procedures to ensure organizational compliance with Nevada regulatory requirements, managing the production, branding and distribution of concentrated products.
Wiegand currently serves as the president of the Nevada Cannabis Association, the state's oldest and largest cannabis trade association. He received his BSBA in real estate finance from the University of Nevada, Las Vegas.
Thrive operates four dispensaries in Las Vegas as well as locations in Reno and Jackpot, NV.