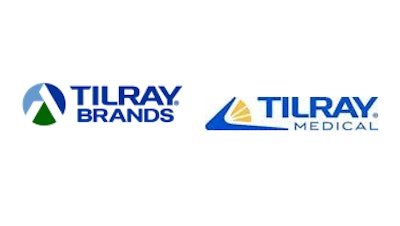 Tilray Brands today announced a policy roundtable with German regulators on adult-use cannabis legalization in Germany. In the meeting, German Drug Commissioner Burkhard Blienert, presented the plan for adult-use cannabis legalization and repeated the German government's announcement that a first draft of the bill would be presented in the coming months.
Participants in the meeting included key leaders from Germany's health and legal committees including:
Burkhard Blienert, Commissioner on Narcotic Drugs at the Federal Ministry of Health
Kristine Lütke, Member of the Bundestag (FDP), Drug Policy Spokesperson
Carlos Kasper, Member of the Bundestag (SPD), Committee on Finance
Martina Stamm-Fibich, Member of the Bundestag (SPD), Committee on Health
According to Sascha Mielcarek, managing director, Tilray Europe, established quality certifications, such as European Good Manufacturing Practice (EU-GMP) already enable manufacturers industry-wide to provide patients and consumers with cannabis of the utmost quality and safety. The standards have proven to work for medical cannabis practice and can be considered best practices for the recreational market.
Tilray was the first to successfully export medical cannabis from North America and import medical cannabis products into the EU in 2016. The company operates two state-of-the-art EU-GMP production facilities in Portugal and Germany.