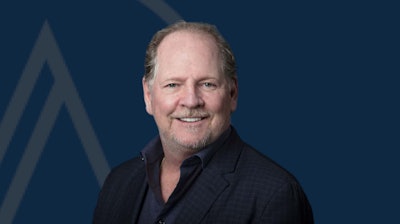 Akanda
Akanda announced that Terry Booth, the founder of Aurora Cannabis has joined the company as a chair of Akanda's newly formed advisory board.
Booth was an original founder of Aurora Cannabis. He raised Aurora from its infancy into one of the world's largest and fastest growing cannabis companies with a market cap over $16 billion, with a focus on providing high-quality medical and adult use cannabis, and spearheaded the development of the first in the world 100% EU GMP certified medical cannabis production facility in Mountain View County, Alberta.
He has a deep knowledge of highly regulated environments and has assembled and led diverse and highly-skilled team of experts from a broad range of disciplines to execute global cannabis business strategies. He has successfully made and integrated over 30 acquisitions and transactions in the last five years and has served as President/CEO of six other highly successful companies, such as Superior Safety Codes, which was recognized as one of Canada's top 50 fastest-growing companies by Mclean Business magazine.
"Terry is an iconic figure in the regulated cannabis industry, having founded and led Aurora, he contributes his wide-range expertise to a of rapidly growing organizations around the globe," commented Akanda's CEO Tej Virk. "Having Terry on board as an advisor is a powerful validation of our strategy and our potential to lead the emerging cannabis market in Europe. I look forward to his guidance as we continue to build out our European seed to patient mode."
"I believe that there is significant potential in Akanda and I see similarities to it and when we were at Aurora in the stages before our explosive growth. Akanda stands out as one of the best positioned companies focused on the emerging European cannabis market, which makes joining Akanda as an advisor an easy decision for me," commented Mr. Booth. "Not only does Akanda have terrific assets, including one of the larger EU GMP indoor facilities in the European Union, but it is blessed with a local team that knows the market well and has proven experience scaling medical cannabis operations in Europe. I am looking forward to advising Tej and the rest of the team in Europe."