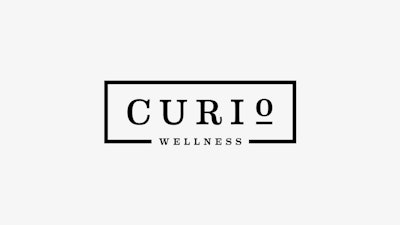 Curio Wellness
Curio Wellness, a cGMP-certified, vertically integrated medical cannabis company, has announced four newly created vice president positions representing additional expertise in the areas of expansion and integration, supply chain, marketing and brand development.
Mark Gilhuly has been named Vice President of Expansion and Integration, reporting to Curio Wellness Chief Information and Strategy Officer Brad Friedlander. Mark joins Curio Wellness from BC Foods where he most recently served as VP of Business Expansion and Services. Mark will be responsible for leading the development and deployment of new business initiatives and systems across several States.
Pamela Davis has been named Vice President of Supply Chain, reporting to Curio Wellness Chief Operating Officer Rob Bellezza. With more than 20 years of supply chain and operations experience, Pam will plan, direct, coordinate, and oversee Manufacturing, Supply Chain, Procurement, Distribution and Logistics activities.
Lisa Schaefer has been named Vice President of Marketing, reporting to Curio Wellness Chief Revenue Officer Rebecca Raphael. Lisa has more than a decade of experience in consumer goods and cannabis retail marketing. In this role, Lisa will be responsible for developing and implementing new and innovative marketing strategies for Curio Wellness' cannon of products.
Anthony Darby has been named Vice President of Brand Development, Far & Dotter, reporting to Far & Dotter President Greg Miller. Anthony is a three-time CEO within the medical cannabis space, having led multiple local dispensaries as well as consulting for nationwide cannabis start-ups. In this new position, Anthony will oversee brand marketing strategies to create heightened brand awareness nationally as Far & Dotter scales.