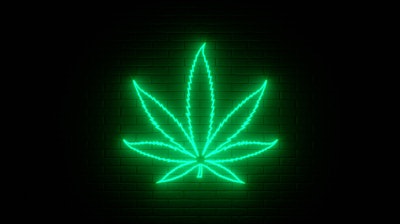 iStock
The Cannabis Media Council, a new organization formed by several cannabis industry luminaries alongside many brand partners, will look to boost public education and acceptance for pot.
The group also hopes to persuade media companies to make more advertising inventory available to cannabis companies. Coinciding with that strategy, the CMC this fall will launch its first national, multi-channel ad campaign.
"We are daring to change the narrative and strive to be the collective voice in cannabis that, similar to the USDA's 'Got Milk' campaign, broadens consumer awareness and consideration for this amazing plant and her products," said Amy Deneson, co-founder of the Cannabis Media Council. "Checkoff programs with national, mainstream campaigns are standard in other industries but not yet sanctioned for the cannabis sector. In advance of national legalization, we are building the council to serve the growing industry's need to connect with consumers."
One way the CMC hopes to open more ad inventory for cannabis is by working directly with businesses like the San Francisco Chronicle, the Council's first publishing partner. The group will work with 46 Mile, the Chronicle's in-house advertising and marketing agency, to build the upcoming campaign.
Rose Fulton, principal at 46 Mile, said part of her agency's efforts to level the marketing playing field for cannabis involved the launch of Greenstate, a dedicated channel for discussing cannabis.
"Greenstate aims to provide accurate information about the plant, dispel myths, and to help readers understand its health benefits and lifestyle options," said Fulton. "In addition, while the industry has had limited marketing opportunities, one of our goals at 46 Mile is to give cannabis brands and organizations a platform to reach targeted audiences nationwide and continue to reflect Hearst's own evolution by opening more representation throughout our beloved and trusted publications."
Besides Deneson, founders of the CMC include Joyce Cenali, of Big Rock Partners and Sonoma Hills Farm, and Lulu Tsui, of On the Revel. Board members include Dale Sky Jones, Oaksterdam University; Ophelia Chong, Asian Americans for Cannabis Education; Annie Davis, Growing Impact; Rachel Boykins, MXXN, Good Tree Capital; Allison Disney, Receptor Brands, and Stephanie Honig, Napa Valley Cannabis Association.
The more than 70 brands backing the group include CannaCraft, Eaze, Fume, Headset, Lab Canna, Moon Made Farms, Papa & Barkley, Root Sciences and Wunder.