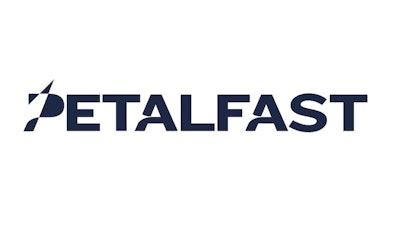 Petalfast, a route-through-market platform for the cannabis industry, today announced a new partnership with Legion of Bloom, producer of cannabis-derived terpene vape cartridges, live resin vape cartridges and indoor flower.
Legion of Bloom joins a growing portfolio of brands represented by Petalfast throughout the state of California and nationwide.
Founded in 2015, Legion of Bloom has created a brand devoted to producing cannabis products that not only help consumers but also protect the planet. Legions's range of products are produced using sustainable and environmentally conscious cultivation and extraction processes. No chemicals, pesticides or flavor additives are used during production. The company has also adopted a plastic-free packaging policy for its vape lines and compostable plant-based pouches for its indoor flower line.
The addition of Legion of Bloom comes amidst significant growth for Petalfast, which recently announced its expansion into the Michigan, Massachusetts and Arizona markets.
Since its 2020 launch in California, Petalfast has built a diverse portfolio of high-profile cannabis brands to highlight the most creative product offerings and help both emerging and growing brands sell into and through retail channels in competitive markets. The company's collaborative platform approach to distribution and field marketing is a key differentiator, changing how cannabis brands can launch, scale and establish themselves in select markets.
Legion puts cannabis to good use by aligning with several not-for-profit environmental organizations to support and sustain the planet. For example, a portion of sales from their Monarch vape line goes to the California Association of Resource Conservation Districts and their efforts to build and preserve Monarch butterfly habitats.
Additionally, a portion of sales from the California Sauce vape cartridges and their entire line of PAX pod vape products help fund reforestation projects in California through the One Tree Planted Organization which works with CalFire and the U.S. Forest Service to replant areas affected by wildfires.