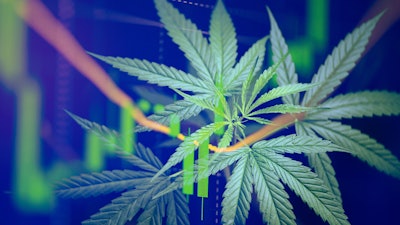 iStock
Tilray reported fiscal first quarter net losses totaling nearly $66 million, almost double the $34.6 million it lost in the same quarter of 2021.
The expanded losses came out of slumping sales that saw revenue dip 9% to about $153 million. The company's cannabis business contributed $58.6 million in revenue during the quarter, down from $70.5 million one year ago.
Amid the higher losses, Tilray CEO Irwin D. Simon focused on the positives, claiming that his company is now the leader in net cannabis revenue worldwide, factoring in medical cannabis globally and adult-use cannabis market share in Canada.
"These achievements affirm that, amid market disruption and macroeconomic challenges, we have leveraged our scale, marketing acumen and CPG expertise to deliver strong – and sustainable – top line growth," he said.
"We have also optimized our performance through an ambitious and expanded cost savings across the platform. Through the end of the first quarter, we have realized $95 million of our revised and increased $100 million goal of annualized cost savings. In addition, we realized an additional $13 million of cost savings from our recently launched $30 million cost optimization plan for our existing cannabis business. In aggregate, we expect to remove $130 million of costs from the business. We also plan to realize an additional $40 million in revenue and interest payments from the strategic HEXO transaction.These initiatives, combined with our market share and revenue gains, should position Tilray Brands extraordinarily well for the future, allowing us to reconfirm our guidance of $70 - $80 million of adjusted EBITDA and be free cash flow positive."