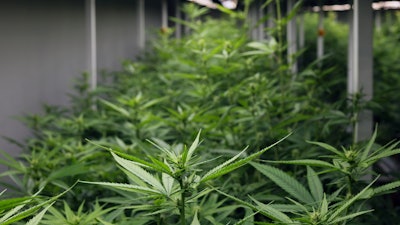 iStock
Pervasip, a developer of companies and technologies in high value emerging markets, together with Zen Asset Management, today announced the execution of a letter of intent to acquire substantially all of the assets of BCCTG.
BCCTG, owner of various brands, including Emerald City Cultivation, Emerald City Cured, Dabco, Dabs4Less and Vapes4less has agreed to terms to be acquired by ZAM, combining its brands and concentrate offerings with ZAM's Artizen brands to form a powerful portfolio of brands, covering flower, pre-roll, dab concentrates and vape products.
BCCTG's brands generate $4 million in annualized revenues. The terms include acquisition of all BCCTG assets, including its brands, access to a Tier 2 producer/processor license and a turnkey laboratory which will be used to also manufacture new products under the Artizen brand.
According to the terms of the LOI, Zen will acquire the assets of BCCTG for cash, paid from contributed revenues with a monthly upper limit and cash neutral on current pre-transaction financials. In addition, Pervasip will provide a group of BCCTG owners, investors and employees 10.2% of Pervasip's fully diluted equity in the form of restricted preferred stock.