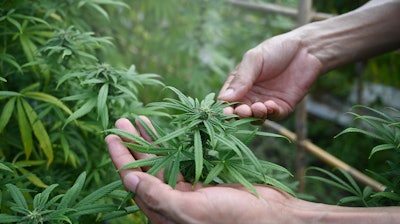 iStock
SNDL has successfully closed its acquisition of Zenabis.
"In preparation for the exit of Zenabis from the CCAA process, our operational teams have been working closely with Zenabis' Monitor and leadership as we plan to integrate our two businesses," said Zach George, SNDL's Chief Executive Officer. "As a result of the transaction, SNDL will acquire an indoor cultivation facility with considerable capabilities and proven outcomes, significant monetizable cannabis inventory, and valuable non-core real estate assets. We look forward to partnering with our colleagues at Zenabis to take advantage of the opportunities this acquisition offers."
Zenabis' core asset is the 380,000-square-foot indoor growing facility in Atholville, New Brunswick, which has an annual production capacity of approximately 46,000 kilograms of dried cannabis and 15,000 kilograms of extraction capacity. The facility previously received EU GMP certification and has exported cannabis shipments to Malta, Israel and Australia. SNDL completed its first international shipment of dried cannabis flower in August of 2022, and as the Company works to expand its international export business, the Atholville facility and Zenabis Business' customer relationships are valuable assets.
The Company acquired more than 22 million grams of cannabis inventory, which will reduce near-term cultivation requirements and is expected to be monetized through wholesale transactions, international export, and branded product sales, partially through SNDL's network of 185 retail stores. The Zenabis Business' non-core assets include a 255,000-square-foot industrial facility in Stellarton, Nova Scotia, which is under non-binding discussions for sale by SNDL. Certain intellectual property rights for the Zenabis brands and cannabis strains were also acquired.
The order of the Court approved the acquisition by a wholly-owned subsidiary of SNDL of all issued and outstanding shares of Zenabis Ltd., a corporation resulting from the amalgamation of select Zenabis entities (collectively, the "Zenabis Group"), as part of the consideration for the senior secured debt of the Zenabis Group due to the SNDL subsidiary. Zenabis Ltd. owns all of the assets of the business of the Zenabis Group (the "Zenabis Business") subject to certain exclusions, free and clear of any encumbrances except certain permitted encumbrances (namely the security of the wholly-owned subsidiary of SNDL, which was preserved).