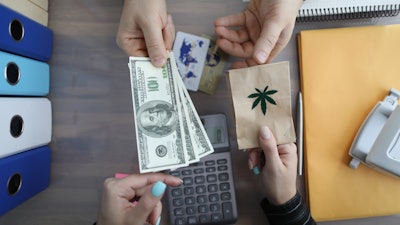 iStock
WASHINGTON, D.C. – Maryland and Missouri voters have approved measures to make cannabis legal and regulated for adults. After last night's election, 21 states and Washington, D.C. have legalized cannabis for adult use and more than 48% of all Americans now live in a state that has ended marijuana prohibition.
As of press time, Maryland's Question 4 garnered 65.5% of the vote and Missouri's Amendment 3 passed with 53.9% of the vote. Both initiatives will legalize cannabis for adults over 21 and establish a system to tax and regulate sales and production throughout the state. Reform initiatives were also on the ballots in Arkansas and the Dakotas but were ultimately rejected.
Advocates point to the win in Missouri during a midterm election favoring conservatives as confirmation that support for marijuana policy reform transcends partisan politics.
"Voters in both red and blue America agree that it's time to enact sensible cannabis laws that replace prohibition with regulations that protect public health and safety while fostering a vibrant small business sector that can create jobs and new tax revenue for their communities," said Aaron Smith, co-founder and chief executive officer of the National Cannabis Industry Association (NCIA), in a statement. "With nearly half of Americans now living in a state with legal cannabis, it's long past time to harmonize federal law with the growing number of popular state cannabis programs across the country. The first step toward realizing that goal would be to enact the bi-partisan SAFE Banking Act."
The SAFE Banking Act is federal legislation that would make it easier for financial institutions to do business with the legal cannabis industry. The House of Representatives has approved its version of the bill (H.R. 1996) seven times but the Senate has yet to take up the bill (S. 910).
The SAFE Banking Act has garnered 42 senate co-sponsors, including nine Republicans.
These most recent electoral victories for cannabis reform come as public support for legalization is at an all-time high. A 2021 Gallup survey found that more than two-thirds of Americans (68%) support making cannabis legal and a more recent Pew Research poll found less than 10% of Americans still support federal prohibition.