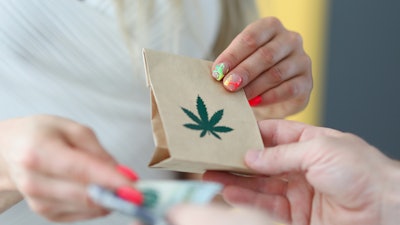 iStock
The New York State Cannabis Control Board today approved the first Conditional Adult-Use Retail Dispensary Licenses.
The Conditional Adult-Use Retail Dispensary (CAURD) license is a central pillar of the New York State Seeding Opportunity Initiative. Through the Initiative, New York's first legal adult-use retail dispensaries will be operated by those most impacted by the enforcement of the prohibition of cannabis or nonprofit organizations whose services include support for the formerly incarcerated. These dispensaries will be making the first legal adult-use sales with cannabis products grown by New York Farmers.
The Office of Cannabis Management received over 900 applications for CAURD licenses. At today's meeting, the Board approved 36 provisional licensees, including 28 qualifying individuals and 8 nonprofit CAURD applicants. At least one CAURD license was granted in each available region of the state. The awarding of these CAURD licenses represent the completion of New York's initial cannabis market supply chain as designed by the Seeding Opportunity Initiative, introduced by Governor Kathy Hochul in March 2022.
As part of the Seeding Opportunity Initiative, individuals who are awarded CAURD licenses will receive support from the Social Equity Cannabis Investment Fund. Up to 175 licenses will be granted in total: as many as 150 to individual applicants and up to 25 to nonprofit applicants. Going forward, licenses applications will be sent to the Board for its consideration on a rolling basis.
To be eligible, applicants were required to either have had a cannabis conviction themselves, or be the family member of someone who has, and have owned a profitable business. Nonprofits were eligible if they had a history of serving current or formerly incarcerated individuals, including creating vocational opportunities for them; have at least one justice involved board member; at least five full time employees; and have operated a social enterprise that had net assets or profit for at least two years. Over the last 30 years, Black New Yorkers were 15 times more likely to be arrested for cannabis than white New Yorkers. For Latinos, it was eight times more likely. Accordingly, the majority of the license awardees announced today are people of color.