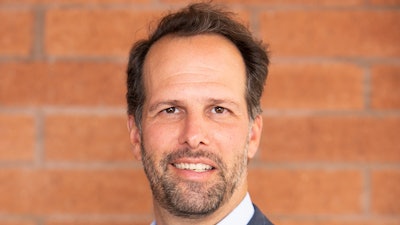 Item 9 Labs
With a transformative acquisition approaching, Item 9 Labs—a vertically integrated cannabis dispensary franchisor and operator that produces premium, award-winning products—announced today a change to the leadership team. Chief Franchise Officer Mike Weinberger will become Chief Executive Officer—effective November 30, 2022.
Weinberger launched Item 9 Labs Corp.'s dispensary franchise, Unity Rd., in 2018 and grew the brand to more than 20 entrepreneurial groups driving development across 10 states. In March 2021, he spearheaded the sale of Unity Rd.'s parent company, OCG Inc., to Item 9 Labs Corp. Today, the cannabis franchise has four stores open across three states – Colorado, Oklahoma and South Dakota.
Prior to building the leader in the U.S. cannabis franchise space, Weinberger was the CEO of Maui Wowi—a global coffee and smoothie franchise with more than 500 units—and led its successful sale to Kahala Brands. Upon acquisition, his role shifted to Brand President and oversaw Kahala Brands' nontraditional portfolio and growth strategies.
Item 9 Labs Corp. has fulfilled its financial conditions related to the acquisition of Sessions Cannabis. The company is awaiting final funding and expects to close the acquisition in the next three months. The definitive agreement was previously signed and announced on May 25, 2022.