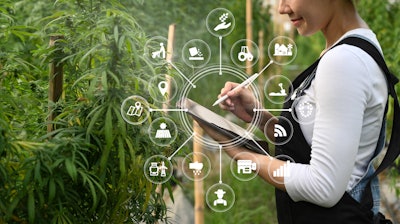 iStock
Akerna announced its sale of 365 Cannabis to 365 Holdco.
The sale was completed pursuant to the terms and conditions of stock purchase agreement by and between Akerna and 365 Holdco entered into by the parties on January 11, 2023. Under the terms of the deal, as consideration for the sale of all of the outstanding shares of common stock of The NAV People, Inc (dba as 365 Cannabis), Akerna received a cash payment of $500,000 and the parties agreed to terminate an earn-out payment due and payable to the principals of 365 Holdco with a deemed value of $2,283,806.
$100,000 of the cash payment is being held back by 365 Holdco in accordance with the terms of the agreement for post-closing accounts payable adjustments and certain indemnification claims through April 30, 2023.
365 Cannabis is an enterprise resource planning (ERP) software company offering a platform specifically designed for the cannabis industry.