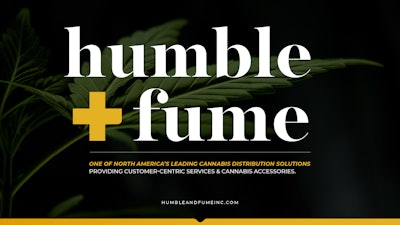 Humble & Fume
Humble & Fume, a North American distributor of cannabis and cannabis accessories, supported by a customer-centric sales team and fulfillment infrastructure, tday announced that current Chairman of the Board Jakob Ripshtein has been appointed Chief Executive Officer effective January 13, 2023. He replaces Joel Toguri, who is stepping down as Chief Executive Officer to pursue other career opportunities.
"On behalf of the entire Humble team, we want to thank Joel for his commitment to the organization and his efforts over the past eighteen months to right-size our business," commented Board Member Shawn Dym. "We are very fortunate to have Jakob Ripshtein step in and assume the role of CEO. He is a proven leader with deep expertise in developing a high-performance culture and delivering results."
Ripshtein brings more than 30 years of experience leading corporate strategy, marketing, and sales and a deep understanding of the cannabis industry. He previously served as the President of Aphria Inc., which was acquired by Tilray Brands Inc. Before that, he was President of Diageo Canada, where he oversaw significant growth, which led to him being named CFO of North America.
Ripshtein will assume the CEO role in addition to his current role as Chairman of the Board.