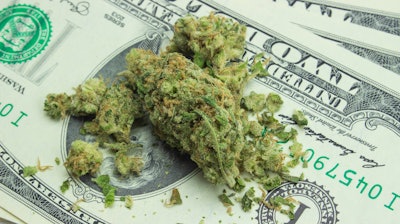 iStock
BankIQ is now providing what it calls a low-cost cannabis banking and cash processing for licensed Cannabis Related Businesses (CRBs) across the United States.
Leveraging existing armored cash transportation relationships with more than 150 cash vaults across the U.S., BankIQ aims to be the low-cost cash processing provider. BankIQ and its partner financial institutions offer a solution to a cannabis industry feeling pressure from declining retail prices due to an oversupply of inventory.
BankIQ's team has provided banking and cash logistics services to complex, highly regulated industries since 2007. Utilizing a proven business model of partnering with several financial institutions that understand the specific needs of the cannabis industry, BankIQ ensures its clients always have a bank to rely on.
BankIQ's proprietary Provisional Posting software provides CRBs access to funds received for each day's sales activity by 9:00 am ET the following morning, providing an advantage to BankIQ's partner banks and clients.
Overnight availability of funds allows BankIQ's clients to operate their business on less working capital, creating greater efficiencies and profitability.