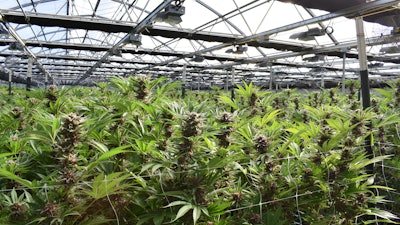 iStock
Stem Holdings has entered into a proposed business combination with Headwaters.
Pursuant to the terms, the transaction will result in a reverse takeover of the company and, subject to the satisfaction of all listing conditions, the listing of the combined entity on the Canadian Securities Exchange and the OTCQB Venture. Following the closing of the transaction, it is expected that the former equity holders of HDWTR will own approximately 80% of the issued and outstanding shares of the Company.
"Over the past 12 months, Stem has worked tirelessly to find the right company to transact a business combination with. We could not be more excited about combining forces with Headwaters, LLC," said Matthew Cohen, Chief Executive Officer of Stem. "Not only will this transaction bring world-renowned cultivation processes, but by combining with Stem and our existing footprint of brands and retail locations, we instantly become a pre-eminent vertically integrated and profitable cannabis company with a new platform and a vision to bolster on even more accretive transactions in the future."
"Currently, Headwaters, located in California is a leading greenhouse cultivator, wholesale and distributor, with an emergent brand called Mr. Zips. We're ready to grow our business to the next level, and the Stem team enables us to do just that. With access to capital markets and Stem's valuable network, Headwaters is well positioned to continue disrupting the world's largest cannabis market and to expand into new territories. We couldn't think of a better partner to help us achieve our goal of maintaining and continue to be one of California's largest and most profitable cultivation companies," said Tristan Strauss, Founder and CEO of Headwaters.
Stem is a cannabis and hemp branded products company in the U.S. with proprietary capabilities in sustainable cultivation, processing, extraction, and R&D, as well as retail and distribution operations aligned with state-by-state regulations. Stem's owned and partner-brands including TJ's Gardens and Yerba Buena are the foundation of the company's expansion within current as well as new segments and markets, with exceptional and disruptive brands, and products that benefit well-being. Stem's expertise and scale will drive growth domestically and internationally with a continuing commitment to social responsibility and shareholder equity as a leader in the cannabis industry.