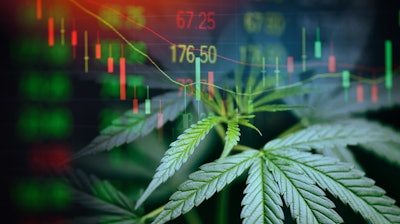 iStock
Aleafia Health, a Canadian cannabis company operating in both the adult-use and medical markets, said it reduced its total workforce by 20% during the fourth quarter.
"Significant and aggressive cost rationalizations in the Company's Adjusted SG&A have dramatically reduced the company's cash expenditures," said CFO Matt Sale, CFO. "We are operating with a current Adjusted SG&A profile that is flexible and scalable to facilitate continued net revenue growth across all three of our core branded cannabis sales channels. Going forward, we are focusing on further deepening our relationships with key vendors, aligning the company with those matching our size and scale, creating further competitiveness, and enabling volume-based discounts."
"It has been a year since our leadership team changed, and every day we are still inspired by the hard work and team approach of all those who have contributed to the company's success, as represented by our second consecutive quarter of Adjusted EBITDA profitability," said Aleafia Health CEO Tricia Symmes. "We believe the company's future is very bright as we expect to attain a top 10 market share position in each of our existing markets, and enter new domestic markets and grow international expansion, while continuing to introduce new and innovative products that meet consumers' needs in the formats that add to their overall well being."
The cuts come despite Aleafia achieving what it called the important milestone of positive adjusted EBITDA for two consecutive quarters. The company reported CA$0.4 million in adjusted EBITDA during the fourth quarter.