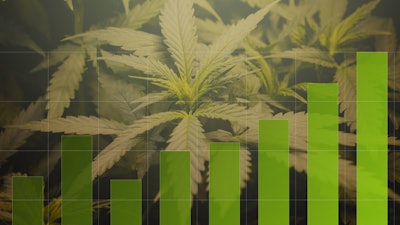 iStock
Charlotte's Web, a CBD company focused on products for athletes, shrunk its fourth-quarter net loss to $35.2 million.
While still significant, it represented a big improvement over the $118.2 million the company lost during the same period of 2021.
During the quarter, Charlotte's Web scored NSF certification for professional sport and became the official CBD of Major League Baseball while receiving a $56.8 million investment from British American Tobacco.
CEO Jacques Tortoroli said that despite a challenging sales environment due to ongoing regulatory inaction, "which has created uncertainty and confusion for the CBD industry overall," his company has been able to gain new distributor partnerships.
"We simplified and streamlined our business in 2022, significantly reducing costs by almost $30 million, which helped to lower total cash use in 2022 to $5.3 million from $29.6 million in 2021, more than offsetting lower revenue," said CFO Jessica Saxton. "As a result of these actions and the investment from BAT, we ended 2022 with a cash balance of $67 million. We remain committed to being good stewards of capital through prudent expense and cash management. Our strong liquidity position enables us to be choiceful when investing in our growth initiatives. Moreover, our key strategic partners – MLB and BAT – have become important stakeholders in the company."
Charlotte's Web managed to scale back its net loss despite a decline in revenue and gross profit swinging to a loss.