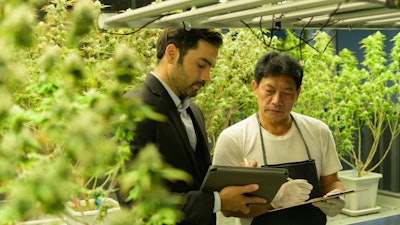 iStock
The Colorado Marijuana Enforcement Division (MED) last week released the state's latest licensee demographic data.
MED reports demographic information to help the public understand Colorado's cannabis industry diversity landscape. The data also helps measure progress on statewide social equity-related initiatives.
As of March 1, 2023, the state reports 18.3% minority-owned cannabis businesses. The percentage of minority owners has increased consistently, with some minor fluctuation, since the MED began sharing data in July 2022. At that time, 15.5% of cannabis businesses had minority ownership.
The state has 86 approved social equity licensees associated with a business license; four were issued in February.
The MED also broke down demographic data based on license type, employee and owner. Here is a breakdown of the more than 30,000 employees and nearly 1,800 owners who reported ethnicity data.
Owners:
Caucasian: 81.7%
Hispanic/Latino: 8.9%
Asian: 3.6%
Black: 3.4%
Mixed Race: 1.8%
Native American: <1%
Hawaiian/Pacific Islander: <1%
Employees:
Caucasian: 65.4%
Hispanic/Latino: 18.2%
Mixed Race: 6.8%
Black: 6.1%
Asian: 1.4%
Native American: 1.8%
Hawaiian/Pacific Islander: <1%
More than 8,200 employees (about 22%) didn't disclose ethnicity. About 4% (78) of owner licenses abstained as well.
The MED also revealed gender data, with about 99% of all licenses reporting. Women hold approximately 38% of employee licenses and about 19% of owner licenses.
Men comprise more than 61% of all employees, and less than 1% (about 141 of 38,298) identify as non-binary. Men also hold the bulk (81%) of owner licenses.
The data is based on information applicants and licensees provide voluntarily. The information is requested on applications to verify identity but is not required to accept or process an application.
The analysis takes into account individuals who own multiple businesses. If two or more individuals own an interest in the same company, that entity is only counted once. So, if "John" owns MJ Biz 1, MJ Biz 2 and MJ Biz 3, and "Jane" owns MJ Biz 1, the analysis will reflect that two individuals have ownership in three businesses.