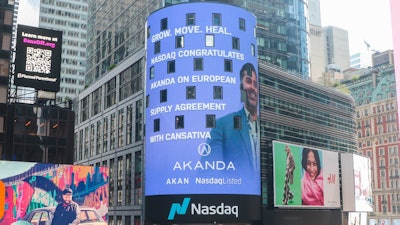 Akanda/Twitter
Akanda today announced that it received a notification letter from the Listing Qualifications Department of The Nasdaq Stock Market indicating that the company has regained compliance with the minimum bid price requirement.
As previously announced, the company had received a written notification in September notifying the company that it was not in compliance with the Minimum Bid Price Requirement as the closing bid price of the company's common shares was below $ per share for a period of 30 consecutive business days.
In accordance with Nasdaq Listing Rule 5810(c)(3)(A), the company was provided 180 calendar days, or until March 27, 2023, to regain compliance.