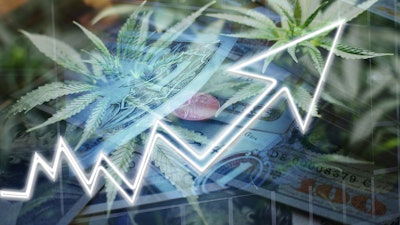 iStock
Verano's fourth-quarter earnings were negatively impacted by substantial impairment charges.
The company reported a net loss totaling $216 million during the quarter, compared to a net loss of $7 million one year ago and a net loss of $43 million for third quarter 2022.
Verano said the wider loss was largely driven by a $229 million impairment charge, related to "intangible assets related to the Arizona cultivation license and Pennsylvania and Arizona retail reporting units."
Despite the loss, the company saw its quarterly revenue jump 7% to $226 million and its full-year revenue climb 19% to $879 million.
"Since the end of 2021, we grew our retail footprint by adding more than 30 dispensaries across multiple core markets, significantly expanded our brand portfolio by launching a number of differentiated products that cater to a variety of consumers, celebrated the launch of adult use sales across our East Coast footprint in New Jersey and Connecticut, refinanced debt in a rising rate environment to include optionality, and made strategic investments to drive greater efficiencies across the business," said CEO George Archos.