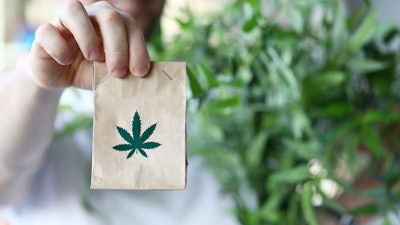 iStock
The Weldon Project, a not-for-profit organization dedicated to funding social change and financial aid for those incarcerated for cannabis offenses, announced the launch of the Mission [Green] Alliance, a project in partnership with leaders in the cannabis industry to encourage consumers of legal cannabis to round-up their purchases to the nearest dollar or otherwise support of federal cannabis reform.
The Mission [Green] Alliance is a grassroots effort spearheaded by Weldon Angelos, a leading criminal justice activist who is working to end cannabis prohibition and reform the U.S. federal justice system. The Mission [Green] Alliance allows legal cannabis customers the opportunity to support federal cannabis reform at the point of sale at participating dispensaries.
Proceeds from the Mission [Green] Alliance will be used to advocate for individual clemencies, support incarcerated people, help effect legislative reform and craft and implement strategies to release cannabis offenders. The Mission [Green] Alliance will work with both sides of the aisle on both sides of the Hill to effect positive change and end the War on Drugs.
Participating operators in the Mission [Green] Alliance allow consumers of their products the option to round-up or otherwise contribute to The Weldon Project. This program was piloted in 2022 through a similar partnership between The Weldon Project and Verano, which included a spotlight on Luke Scarmazzo, who was subsequently released from federal prison.
Stakeholders from throughout the cannabis industry have pledged to support The Weldon Project and the Mission [Green] Alliance, including Glass House Brands, AYR Wellness, TerrAscend, PharmaCann, Sunny Daze, 4Front Ventures, Missouri Health & Wellness, C21 Investments, Vangst, Headset, Springbig, Treez, SALT, Mattio Communications, Aeropay, Flowhub, Eminence Capital, JW Asset Management and CB1 Capital.
If you would like to become a participating dispensary in the Mission [Green] Alliance, click here.