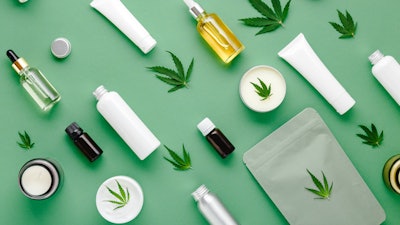 iStock
Virginia state legislators have approved new rules that place limits on hemp-derived THC products.
According to two new amendments, Virginia will still allow hemp products to contain 0.3% THC or less – as permitted by the 2018 Farm Bill – but will now restrict those products to 2 mg per package. That limit will apply to CBD and other hemp-based products, which will need to adhere to a 25:1 ratio.
"What they're going to find is a much lower total THC in, call it, per serving or bottle, no matter what the product is, and a much higher CBD content because now, you have to put 25 milligrams of CBD into a product if you want to use one milligram of THC," Virginia Cannabis Association President Jason Blanchette told WAVY.
The new rules drew mixed reactions. Jushi, a multi-state cannabis operator with medical marijuana dispensaries in Virginia, commended the intent of the new rules but worried the measures would stop short of fully protecting public health and safety.
"We are disappointed Virginia missed an opportunity to advance bills expanding legal access to safe, tested adult-use cannabis products this Session, but appreciate that this year's cannabinoid product-related bills represent a step in the right direction for Virginians," said Jushi CEO Jim Cacioppo. "The problem Virginia lawmakers want to address can only be solved by giving Virginians an option to legally purchase cannabis they can already lawfully possess and use, and the public safety crisis tied to unregulated substitute products will continue until a regulated adult-use cannabis market becomes operational. Consequently, we believe that expanding access to legal cannabis is both in the Commonwealth's best interest and inevitable in the near-term."